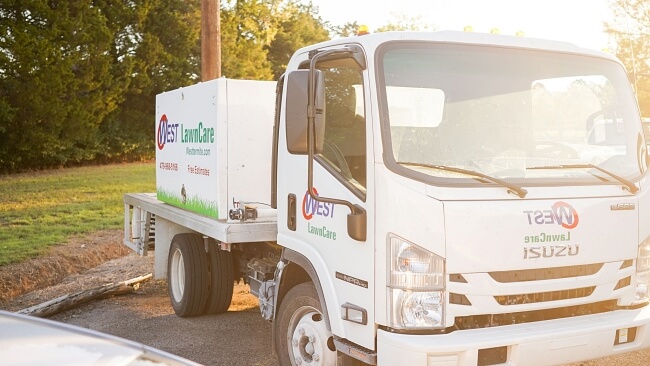 Best weed control and fertilization service in Arkansas & Oklahoma 
Our weed control and fertilization programs feature both pre-emergent controls and post-emergent controls for full lawn-care coverage. The pre-emergent controls prevent weeds from growing before they become a problem and the post-emergent treatments take care of the weeds that manage to make it through.
After your weeds are treated, it can take up to 10-14 days to gain full control over your lawn. Watch for curling leaves, yellowing plants, and dry, brown stalks. While no program can prevent 100% of weeds, we do our best to keep your lawn as healthy and weed-free as possible!
We offer a variety of service plans to help meet your lawn's needs and your budget. If you choose a plan that includes 6+ treatments annually, we include free service calls between treatments to keep your lawn as fresh and weed-free as possible!
Weather can affect our lawn treatments. In cold temperatures, weed control treatments can sometimes take a little longer. And if it rains too soon after a treatment, controls may be washed off before they have a chance to be effective. We ask that our customers wait two weeks to see results. If, after that time, weed control has not been achieved, we will retreat your lawn at no additional cost!
The West Termite, Pest & Lawn process
Assessment
As with all of our services, the first step in our weed control fertilization services is to have an in-depth conversation with you and conduct an inspection of your lawn. Then, we'll provide you with several plan options for weed control that fit your desired budget.
Treatment
Once you choose your  treatment plan, we'll get to work on ridding your lawn of pesky weeds using a combination of both pre-emergent and post-emergent controls. After your weeds are treated, it can take 10-14 days to acheive full control.
Consistency with a Smile
While no program can prevent 100% of weeds, we're committed to keeping your lawn as weed-free as possible. After all, it's all about maintenance — that's why we offer free service calls with our programs of six treatments and above. 
What to expect with West Termite, Pest & Lawn
At West Termite, Pest & Lawn, we want you and your family to enjoy your outdoor space. We're dedicated to consistent, friendly, knowledgeable service with a smile! Our lawn care specialists are some of the most experienced and knowledgeable in their field. From our weed fertilization technicians to our mosquito control specialists, we're here to make sure that you and your family can spend time enjoying your lawn, not pulling weeds.
All of our treatments are pet safe and hazard-free. Once treated, allow 10-14 days to get full control before enjoying! Once you start using our services, you should notice an immediate difference – usually within the first week! Enjoy a lusher, healthier, weed-free lawn for playing, relaxing, and entertaining.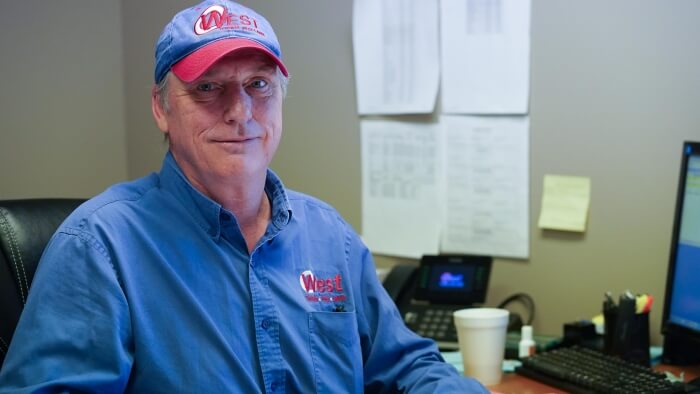 Frequently asked weed control questions
Will I see weeds if I have a weed control program?
Yes, you may still see a few weeds even with a good weed control program. This happens because not all weeds are controlled by pre-emergents. These weeds we will treat with post-emergent herbicides.
Will rain harm my treatment?
Possibly. Some herbicides require 6 to 12 hours of dry time to work. So if it rains right after application, we'll have to treat your lawn again. Pre-emergent weed control and fertilizers can be watered as soon as they are applied with no harm.
After the lawn is sprayed when can my children and pets go outside?
Please allow the treatment to dry completely before allowing children and pets on the lawn – usually about half an hour after completion.
When will I start seeing results?
This depends on the time of year and the type of weeds. In the early spring, it could be 2-3 days. In the hot summer, it could be just a few hours before you start seeing weeds curling. In most cases, it will take about 24hrs.
What people are saying about West Termite
We think we're pretty great, but don't take our word for it! Take a look at what our satisfied customers have to say about our service!
Very professional and polite.
Always the best customer service
Staff was super nice and very helpful.
Great service. True professionals.