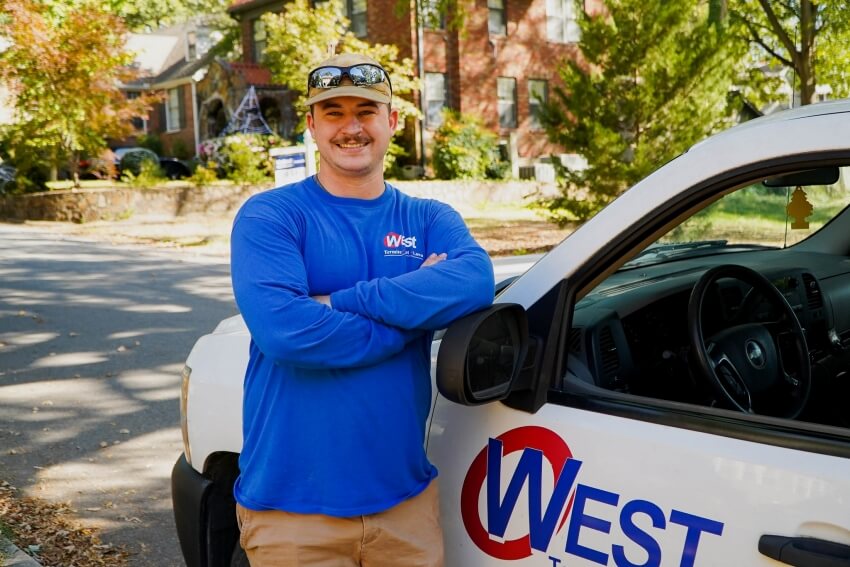 Best Rodent Control in Arkansas & Oklahoma 
Rodents can cause devastating damage to your home and your family's health if left unchecked. Mice and rats especially are known for chewing through electrical wires, spoiling food, and carrying dangerous diseases and parasites like fleas, ticks, and tapeworms. 
Often, the first sign of a rodent infestation is their droppings – small, hard black or brown pellets. As soon as you find droppings, hear scrabbling in the walls, or see a flash of grey fur out of the corner of your eye it's time to call West Termite, Pest & Lawn about a rodent control plan. Rodents tend to stay put once they find a warm, safe place to nest – so the longer you wait to call, the worse your infestation will become.
The West Termite, Pest & Lawn process
Inspection
First, one of our rodent extermination experts will inspect your home to identify the source and severity of your rodent infestation. They will also identify all possible entry points for the rodents so they can be treated.
Treatment
Treatment is based on the findings of the inspection and may include baiting by strategically placing rodent stations at entry points, and trapping with mice and rat glue boards.
Monitoring
Monthly monitoring and bait replacement are necessary to achieve full rodent control. If you continue to have issues, contact us and we'll adjust our treatment plan.
What to expect with West Termite, Pest & Lawn
When you work with West Termite, Pest & Lawn, you can expect expert care and friendly service! We know that rodent sightings can be especially upsetting for homeowners, so we work to inspect, treat, and eliminate any infestations as quickly and effectively as possible.
Our technicians are highly knowledgeable and trained in the latest cutting-edge treatment, equipment, and pest control best practices. We believe that high-quality service comes naturally when you're working with the best.
Rodent sightings often mean there's more than one living in your home, so contact us as soon as possible to start treatment today!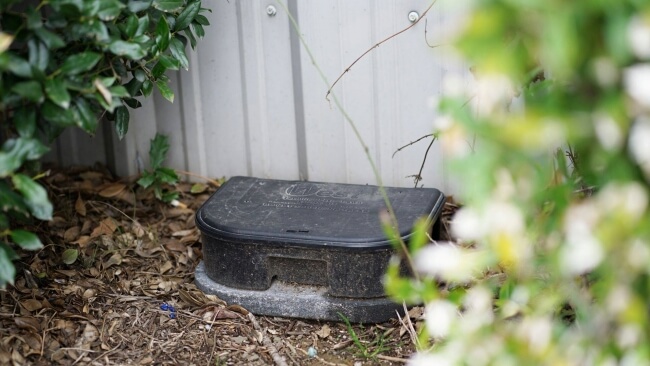 Frequently asked rodent control questions
When should I call a professional technician?
You always have the option of the DIY approach when it comes to rodent extermination. However, if you have exhausted your resources, tried traps and repellents, or simply don't want to deal with it personally, it is time to call a professional rodent control company. At West Termite, we not only get rid of your rodent problem but also take steps to see that it stays resolved.
Do I have a rodent infestation?
Obviously, if you see a mouse or rat in your home, you know that you've had an invasion. What you don't know is if this is a one-time sighting or if it's a sign of a larger infestation. If you see more than one rodent in your home over the course of a few months or a year, it's time to call in a professional. 
But you don't have to see a rodent to guess that you might have an infestation. Unexplained noises, droppings, and gnaw marks are all indicators that you may be sharing your home with a nest of rodents.  
How did this happen?
A rodent infestation can (and does) happen to just about anyone. Rodents often use small holes along the foundation, windows, or walls of your home to enter In search of shelter, heat, or easily accessible food. If they're not sealed, even drainage pipes can become a passageway for rodents – and other pests! Depending on the species of your rodent, they may tend to migrate indoors only during cold seasons while other species arrive all year round.  
How can I prevent a rodent infestation?
Although no house is really "mouse-proof" there are many steps you can take to discourage them from taking up residence in your home. Keep your home picked up and your floors clean. This gives rodents fewer places to hide and feel safe. And keeping the floors free of crumbs lets them know there isn't enough food to sustain them. 
Mice and rats also like to nibble through grain bags in the pantry – so try keeping your food in airtight containers. This also reduces the smell, which can keep food secret from little rodent noses. 
But even if you take all of these precautions and more, unless the entry points are found and sealed, infestations are likely to occur. West Termite doesn't just exterminate the offending rodents, we also offer long term rodent control solutions that work year-round to keep your house safe, healthy, and rodent free!
What people are saying about West Termite
We think we're pretty great, but don't take our word for it! Take a look at what our satisfied customers have to say about our service!
Very professional and polite.
Always the best customer service
Staff was super nice and very helpful.
Great service. True professionals.