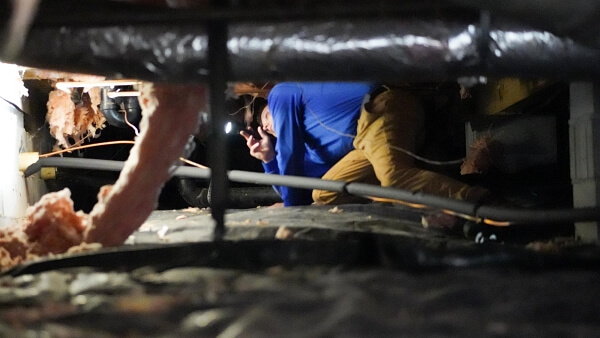 What you need to know about termite control
Your home is an investment of time, effort, maintenance, and money. The last thing you want to hear is that this investment is – literally! – being eaten out from under you. Termites cause billions of dollars worth of damage in U.S. households every year. If you want to avoid becoming a statistic, it's time to take that threat seriously and invest in a professional termite control program.
If you suspect you have termites, call an exterminator immediately. By the time you see the signs, the damage has likely already been done. Even if you're living a peacefully termite-free life now, remember that you want to keep it that way. In Arkansas and Oklahoma, termite control and annual checkups are mandatory for homeowners so be sure that you're dealing with the best – call West Termite, Pest & Lawn!
After all, peace of mind is priceless.
You love your home, and unfortunately, so do termites.
Detecting Termites
Detecting a termite problem is difficult because termites stay hidden below ground or within walls. Termites often become a problem before you even know they're there.
Termite Treatments
We offer termite treatments for new construction homes and current homes, beginning with a pre-treatment throughout all phases of construction. West has several levels of treatments to help control most situations. Our trained experts will inspect your building and help determine the right treatment plan for termites.
Experience the Difference
West takes protecting your home from termites seriously. Our damage protection plan is one of the best in the industry. With all of our treatment plans, our trained professionals will perform a yearly inspection (quarterly inspection for bait systems) to identify problem issues before they become a problem.
All of our technicians receive continuous training to ensure the highest quality of work. Techs are also background and drug tested to provide safety and peace of mind for our customers.
The West Termite, Pest & Lawn process
Inspection
The first step in termite treatment is always a thorough inspection. We pay special attention to any areas of your home, crawlspace, and basement that are prone to moisture or come into contact with the ground.
Treatment
Next is treatment. We use a patented mixture of chemicals designed to kill termite larvae and deter adult termites from settling in your home. If your home shows signs of a termite infestation, we use a combination of liquid and heat treatments to ensure they are completely eradicated.
Prevention
It is so much easier – and less expensive – to prevent a termite infestation than it is to treat one. That's why a large part of our process is devoted to ensuring that your home has an iron-clad termite protection and maintenance plan. We'll work with you to schedule an annual treatment for consistent, year-round protection.
Termite control services and treatment options
Arkansas and Oklahoma have a termite problem. They are so common in our neck of the woods that there are laws requiring proof of annual termite inspections if you wish to sell your home. Your home is one of the biggest investments you'll make in your lifetime. Protect it with the best termite control services in Arkansas and Oklahoma!
All of our termite control techs are trained in the latest tools, techniques, and best practices in the field. We take our job seriously, and no nook or cranny will go overlooked when we're inspecting for termites! When you call West Termite, Pest & Lawn, you can rest easy that your home is in good hands.
Pre-Construction Treatment
West Termite, Pest & Lawn can provide pre-construction Eastern Subterranean Termite control whether you are adding on to your existing home or building multiple new homes per year.
Post-Construction Treatment (Existing Home)
If you are having termite problems or are selling your existing home and need a termite policy as a condition of sale, we can help with a post-construction Eastern Subterranean Termite treatment.
Sentricon Termite Baiting System
Termite baiting system is available for homeowners that prefer this method of protection or where conventional treatment isn't practical. The Sentricon Termite Baiting system is an environmentally friendly, drill-free alternative that protects your home from termites.
Termidor HP
This is a new revolutionary Termidor delivery system that can be used where homeowners do not wish for patios and porches to be drilled (Oklahoma currently still requires drilling).
Moisture is one of the most conducive
conditions associated with termite activity, wood moisture damage and wood destroying fungus growth. Controlling the moisture level in the crawl space area is very important in the fight against termite infestation, West can help with this problem in several different ways.
Moisture Barrier
West can install a Polyethylene barrier to help control moisture.
ATMOX Control System
West termite is a certified ATMOX moisture control system dealer. This system utilizes strategically placed vents and low voltage fans, computer controlled and monitored, to keep your crawl area at the best moisture level. There is also a system available for your attic as well.
Vent Wells
These can be added where vents are placed low enough on your home that excess moisture can enter during wet weather.
Automatic vents
Installing new vents that open and close automatically with temperature change.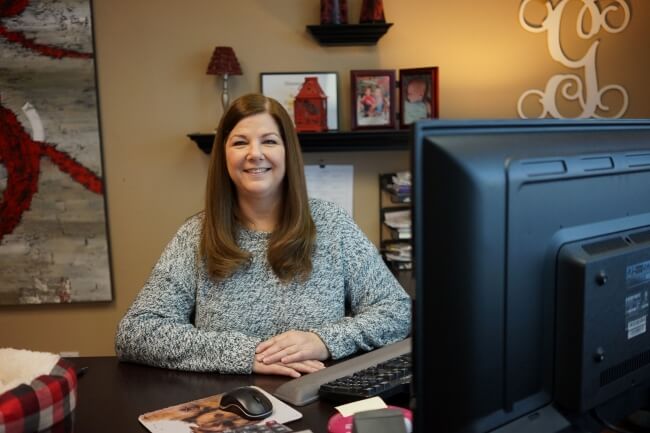 Frequently asked termite control questions
How do I know if I have a termite problem?
The reason we urge our clients to complete an annual termite inspection is that often the signs of a termite infestation can't be seen until it's too late. Before you know it, you've been eaten out of house and home! Signs of a possible termite infestation can include:
Swarms of mating termites – they usually appear in the spring and swarm near windowsills and other exposed wood. You may also notice translucent wings left behind on your exterior window sills.
Mud tubes on your foundation walls, food joists, or other exposed wood – this is how termites stay cool and moist and protect themselves from the elements as they make their way into your home.
Small holes or chewing marks in the exposed wood of your home – your support beams, drywall, even furniture. You may also notice tiny sawdust-like remnants nearby.
What is a termite swarm?
When winged termites mature into adults, they swarm to gather their compatriots and take flight toward a new colony. It's like a little moving cloud of tiny, flying insects that lasts for a few hours. If you experience a termite swarm, it's a sign that they are either about to settle and colonize your home, or that this is the second generation of termites. Either way – you need to contact a termite control specialist as soon as possible to have them exterminated.
Subterranean termites tend to swarm in the spring – usually on warmer days and after rain. Both species of termite prefer to swarm around dusk. If termites are swarming inside your home, do your best to close that room off to prevent them from spreading and contact a termite control specialist. If possible, collect a few as samples so we can make sure they are in fact termites.
Will termites go away after termite season?
The short answer is – no.
The long answer is – absolutely not. After termites swarm, they shed their wings and settle down into their new colony – which in this case is your home. Once they infest your home, they start munching their way through all the tasty, edible wood available. And once they're well and truly settled and start to breed, it can be very difficult to exterminate them. As soon as you notice any signs of termites, contact a termite control specialist who can perform a formal inspection and recommend the proper treatment for the species and level of infestation present in your home.
How can I exterminate a termite infestation?
Unfortunately, there are no DIY solutions to a termite infestation. If you have termites you will need to contact a termite control specialist and they will recommend the treatment they consider best. There are many ways to treat and exterminate termites depending on the species and level of infestation in your home:
Liquid pesticide
Perimeter bait stations
Liquid and foam injections
Liquid borate application
Fumigation
What materials are termites most drawn to?
Termites most often enter from the ground, so untreated wood or cellulose insulation that comes in contact with the soil around or under your home are the materials most vulnerable to termites. Tree stumps, fence posts, and deck posts are also highly susceptible. If you are trying to construct a home that repels or resists termites, consider using as much treated wood or non-wooden materials as possible.
What does the termite inspection process look like?
West Termite, Pest & Lawn will send a termite control specialist to your home and they will thoroughly inspect it from top to bottom for signs of termite infestation. After the visual inspection, we will give you a written report and outline any treatment recommendations we may have. We prefer that you be at home so we can inspect indoors if necessary, but we can also perform a cursory exterior inspection while you are away.
What people are saying about West Termite
We think we're pretty great, but don't take our word for it! Take a look at what our satisfied customers have to say about our service!
great work for a fair price!
Great termite and pest specialists.
so accommodating and knowledgeable
great follow-through/communication
Thorough inspections every year
Always courteous and professional!