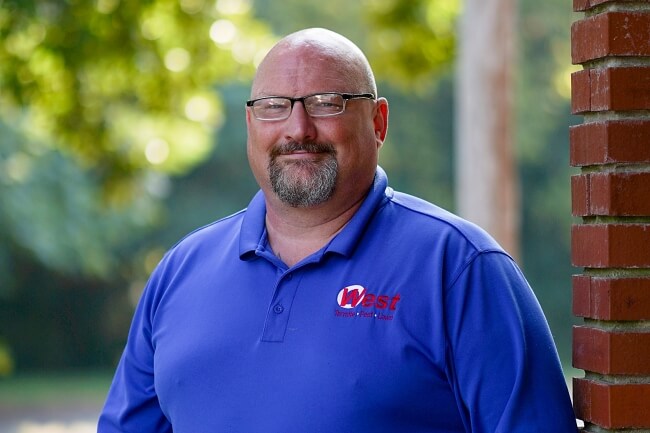 Best bed bug control in Arkansas & Oklahoma 
We have seen a steady increase in requests for bed bug extermination over the past few years for homes, apartments, and commercial locations alike. Bed bugs are tiny insects that live in cloth fibers – clothing, upholstery, linens, and carpet. They are so small that they are difficult to see with the naked eye and their eggs are nearly invisible.
If you believe you have a bed bug infestation, call West Termite, Pest & Lawn immediately. If bed bugs are not caught early and contained quickly, they can become almost impossible to exterminate.
The West Termite, Pest & Lawn process
Inspection
The first thing we'll do is conduct a thorough investigation of your home to ensure that we find and treat every affected area. Otherwise, you may end up with a new infestation.
Treatment
Prior to treatment, all customers will be given a checklist that must be completed. This includes laundering all clothing and bedding and running them through a high-heat dryer cycle. There are several treatment options for bed bugs, including tent treatments and liquid treatments. All animals and people must vacate the home completely for a minimum of four hours after we start the process.
Prevention
Because bed bugs ride in from elsewhere on clothing and baggage, they can be difficult to prevent. But to prevent a small problem from becoming a full-fledged infestation, contact West Termite, Pest & Lawn as soon as you suspect you may have a problem.
What to expect with West Termite, Pest & Lawn
Bed bugs aren't just unpleasant, they're a health hazard to you and your family. At West Termite, Pest & Lawn, our first priority is your comfort and safety. Our bed bug control experts are the best in their field and they're ready and waiting to answer your questions and offer solutions! We are passionate about what we do and always offer friendly service with a smile!
If you think you need a bed bug extermination, contact us to schedule a free consultation. We'll come to your home and help determine the severity of your bed bug problem and recommend an appropriate treatment.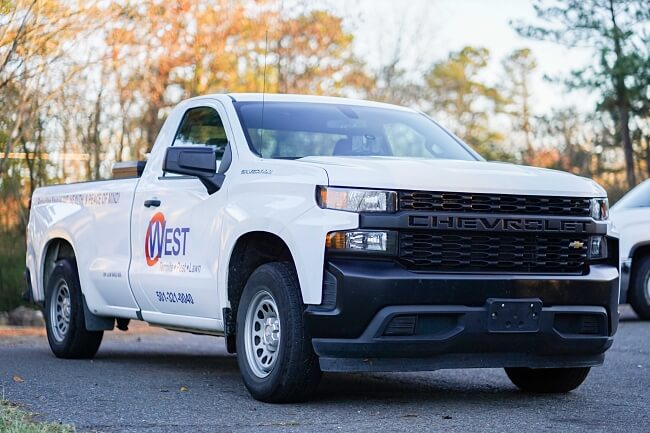 Frequently asked bed bug questions
What are bed bugs?
We have seen an increasing number of requests for bed bug treatment in the many homes, apartments and commercial locations we serve. Bed bugs are small insects that can stow away in suitcases, hidden in clothes and between the folds of blankets.
These tiny bugs are hard to see with the naked eye, and the eggs they leave behind are nearly invisible, but with proper liquid and heat bed bug treatment, you can stop the bites for good. If you wait, the problem will increase as the bed bugs find new hosts, lay more eggs and discover new places to hide.
How do you get rid of bed bugs?
Success requires experience, training, and the proper techniques and tools. Our certified technicians are trained to identify and reduce the number of bed bugs in your home or business. Call us for a free* inspection and evaluation.
What people are saying about West Termite
We think we're pretty great, but don't take our word for it! Take a look at what our satisfied customers have to say about our service!
Very professional and polite.
Always the best customer service
Staff was super nice and very helpful.
Great service. True professionals.