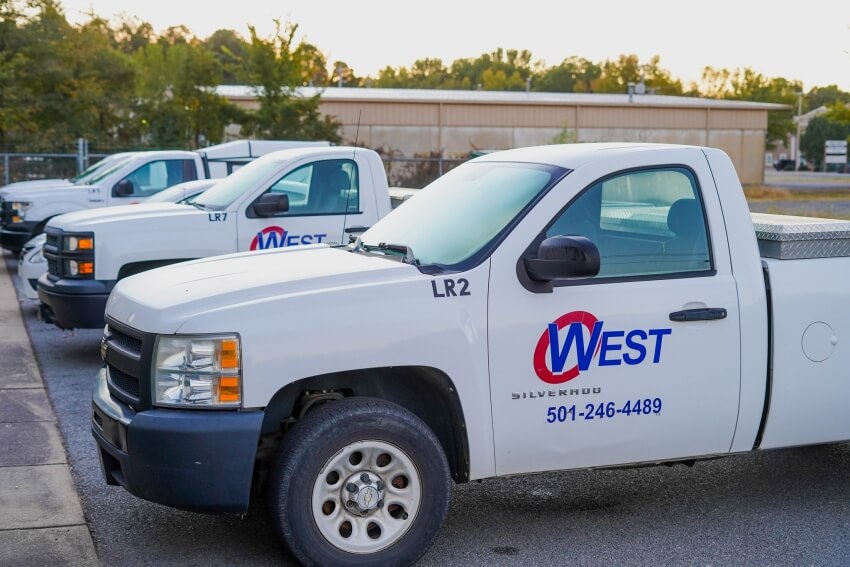 Best roach clean outs In Arkansas and Oklahoma 
Like similar pests, cockroaches are attracted to a home or business seeking food and moisture. But as anyone who's ever dealt with an infestation knows, roaches are uniquely relentless and can be difficult to remove once they've bunkered down. These tough pests may require an extensive clean out to remove from your home. The service may not take out every roach in an active infestation but it will eliminate most of them and is a necessary counter against a growing colony.
The main causes of cockroach infestation include living in close proximity to a sewer, ordering things online, and purchases from the warehouse. Cockroaches feed on human and pet food and can leave an offensive odor. Some passively transfer potentially dangerous germs from their bodies to the surfaces they scatter across. Roaches can live weeks without water and months without food, and different species are resistant to pesticides.
Success against roaches requires experience, training, and proper techniques and tools. Our certified technicians are trained to identify and help control and get rid of roaches in your home or business. That's why West's technicians receive continuous training to ensure the highest quality of work. Techs are also background and drug tested to provide safety and peace of mind for our customers.
The West Termite, Pest & Lawn process
Assessment
Treatments vary based on the type of roaches and the size of the infestation. Our technicians will carefully investigate and Identify before selecting a treatment option.
Treatment
Treatments consist of many multiple application methods including dusting, aerosols, baseboard, crack and crevice treatment, and baiting. Prior to treatment, all kitchen cabinets should be empty. After treatment, all counters and food preparation areas should be cleaned.
Follow Up
Cockroach infestations often require multiple treatments to ensure that they're completely taken care of. We'll provide you with options for regular cockroach and pest prevention.
What to expect with West Termite, Pest & Lawn
When you work with West Termite, Pest, & Lawn, you can expect knowledgeable, friendly service with a smile! Our roach extermination experts will help you eliminate your infestation ASAP.
Once they find a way into your home, it can be very difficult to get rid of roaches. Year-long pests, roaches prefer to live in dark, moist environments, and, unfortunately, if you see one, it's likely an indication that there are dozens more just out of sight.
Luckily, West Termite, Pest & Lawn has a variety of roach pest control plans to choose from – contact our team in Arkansas and Oklahoma to find the perfect solution for the needs of your home and business.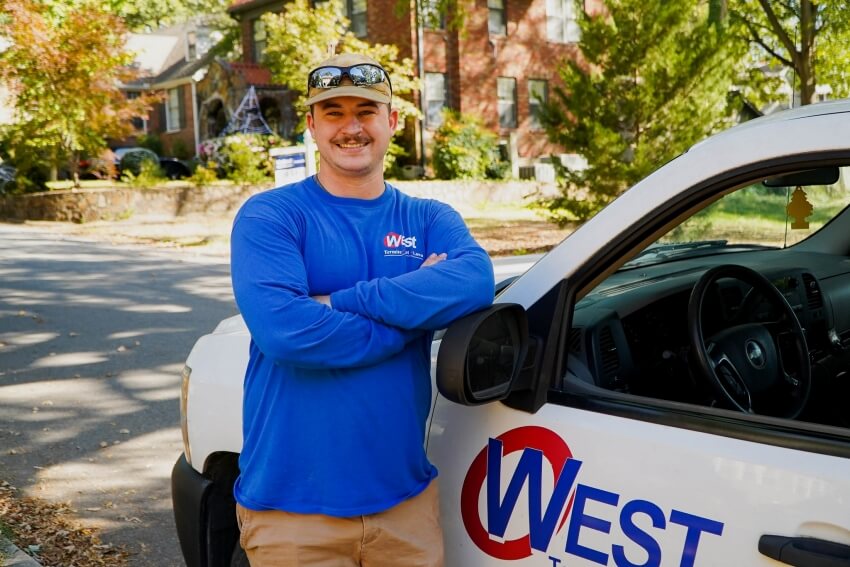 Frequently asked roach service questions
How do I keep roaches out of my home?
Cockroaches often hitchhike into your home on other objects. Inspect common culprits, such as houseplants, packing boxes, firewood, shipping boxes, grocery bags full of produce and paper bags, then remove and destroy any cockroaches or cockroach egg capsules you find.
Cockroaches also invade a home through cracks or gaps in the exterior, then travel quickly through walls, the attic, plumbing and ventilation. Use caulk to seal up spaces and openings around pipes, air vents, drains, electrical wiring and windows. You may also want to install tight-fitting sweeps under doors and screens on your windows.
How do I know if I have a roach infestation?
You will know you have an infestation by visually identifying a pattern of roach droppings and and if there are too many roaches showing up too often. That means there is a nest somewhere in your home. You may also spot cockroach droppings along baseboards, in your bathroom, on your counters, in your trash can or in your cabinets. Cockroach feces look like coffee grounds.
Can cockroaches come back after extermination?
Roaches can come back after extermination after some time. It is important to continue to practice exclusion, like caulking up gaps and cracks around plumbing, doors, windows, and gaps as well as keeping your home free of food debris.
What people are saying about West Termite
We think we're pretty great, but don't take our word for it! Take a look at what our satisfied customers have to say about our service!
Very professional and polite.
Always the best customer service
Staff was super nice and very helpful.
Great service. True professionals.