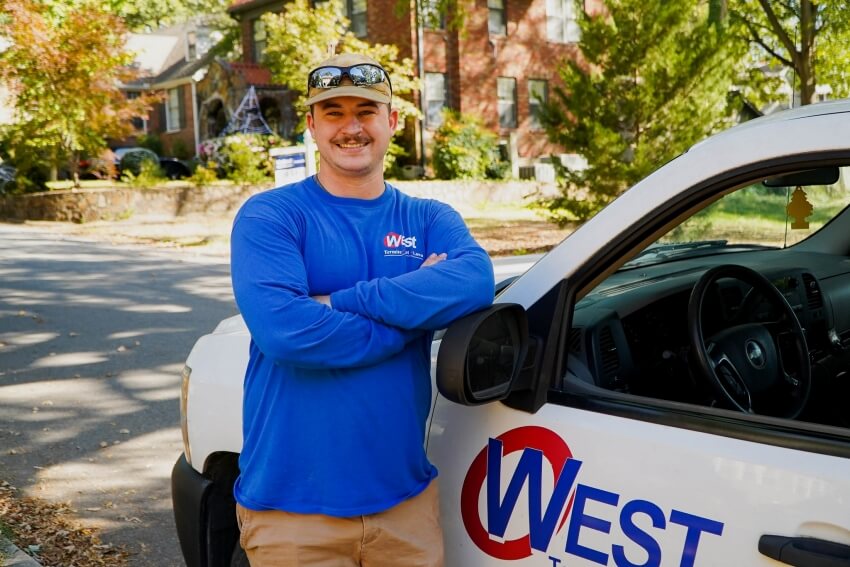 Best flea control services in Arkansas & Oklahoma 
Fleas – just the word is enough to set your skin crawling. Every pet owner dreads the seemingly endless battle with a flea infestation. But, unfortunately, you're not safe from fleas even if you don't have pets! If you start scratching, have red, itchy bites on your body, or see tiny black dots crawling on your floor, your skin, or your pet – you may have a flea infestation. Fleas are difficult to kill and breed quickly, so as soon as you suspect a problem, 
contact West Termite, Pest, and Lawn
.
The West Termite, Pest & Lawn process
Assessment
First, we'll inspect your home to determine the extent of the infestation. Fleas spread quickly so it's important to ensure that you wipe them out completely before they spread to the rest of your home.
Treatment
We'll treat your carpet and any other infested areas with flea treatment in either powder or liquid form. All carpet areas must be vacuumed prior to and for 5 days after treatment. All pets must be removed at the time of treatment.
Prevention
When it comes to fleas, the best offense is a good defense. Fleas are blood feeders and can sit in a dormant state for long periods. Stay vigilant after the initial treatment to ensure that they don't come back. And if they do, call West Termite, Pest & Lawn!
What to expect with West Termite, Pest & Lawn
Once you contact West Termite, Pest, and Lawn, we'll send a pest control specialist to examine your home and help you develop a thorough flea control plan. The flea treatment we use is a chemical compound that interferes with a flea's normal development into the adult stage. We kill the adult fleas and then treat with this compound to ensure that any eggs or larvae left behind are taken care of.
West Termite, Pest & Lawn is dedicated to giving our customers the comfortable, healthy, happy home they deserve. All of our highly-trained pest control experts and technicians are passionate about what they do and happy to lend a helping hand. If you suspect that you may have a flea infestation, contact West Termite, Pest, and Lawn and we'll schedule an appointment with one of our pest control specialists.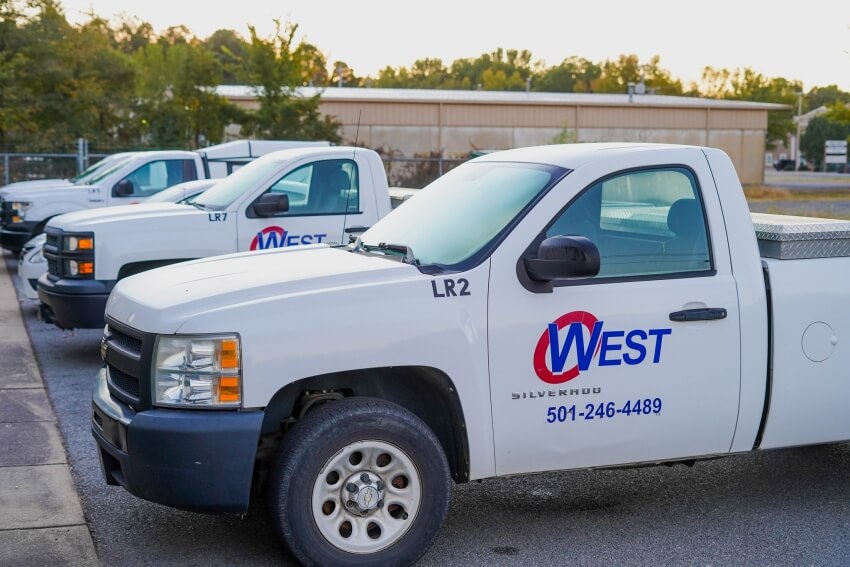 Frequently asked flea control service questions
What are fleas?
Fleas are tiny parasites that feed off of the blood of animals and humans. They are difficult to see with the naked eye, so the first sign of a flea infestation is usually constant itching from the flea bites. Although they have no wings, fleas can jump incredible distances, making it difficult to catch them and easy for them to colonize new areas of your home.
There are hundreds of different types of fleas, but they all cause the same issues.
Are fleas dangerous?
Yes. In addition to being incredibly annoying, fleas can pose a serious health risk to you, your family, and your pets. Although fleas are so small, they are carriers of many diseases that are dangerous to humans and animals. Fleas have been known to transmit:
Bubonic plague

Typhus

Tapeworms 

Bartonella ("cat scratch disease")
To protect yourself and your family, contact West Termite, Pest, and Lawn as soon as you suspect a flea infestation and we'll send a pest control specialist.
What to do once fleas get in your home?
Because of their quick breeding cycle – two weeks! – fleas can multiply and spread very quickly once they're in your home. They usually come into your home on pets like cats and dogs, but they can also be carried in by rodents or on your clothing. Most over-the-counter treatments work as preventatives but aren't great at keeping fleas at bay once they've moved in. 
While you can certainly implement many of these pest control strategies on your own, they are usually best used as damage control while you wait for the exterminator to arrive. If you mitigate the spread of the flea infestation it will be much easier, quicker, and less expensive to remove them from your home. The worse the infestation is, the more likely it becomes that you will need more than one treatment to completely eliminate the fleas.
What people are saying about West Termite
We think we're pretty great, but don't take our word for it! Take a look at what our satisfied customers have to say about our service!
Always the best customer service
Very professional and polite.
Great service. True professionals.
Staff was super nice and very helpful.